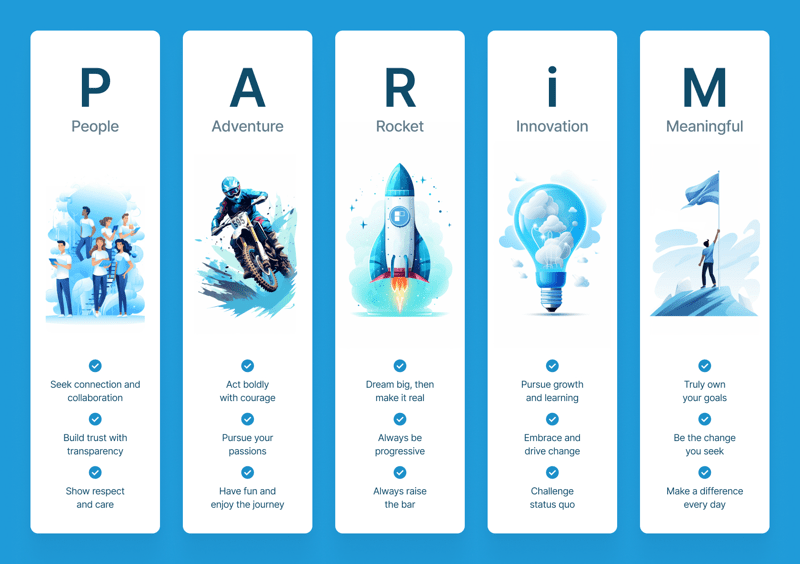 Encouraging and Engaging Workplace
At PARiM Software, we are pioneers in delivering top-tier Software as a Service (SaaS) solution that revolutionises how businesses operate. With a global presence and a culture of innovation, we empower our clients to automate their operations, streamline staff communication, enhance productivity, achieve efficiency, and optimise and scale their businesses.
🤝 PEOPLE-FIRST: Our foundation is built on strong relationships and a sense of belonging. Together, we uplift, inspire, and drive each other towards greatness.
🚀 INNOVATION UNLEASHED: We're not content with the status quo – we're pioneers of progress! Our hunger for INNOVATION fuels our relentless pursuit of cutting-edge solutions. We turn challenges into opportunities, forever curious and eager to redefine what's possible.
🌍 ADVENTURE AWAITS: Life's too short for ordinary. Our passion for ADVENTURE runs deep, pushing us to embrace the unknown, explore new horizons, and embrace the excitement of pushing boundaries. From the meeting room to the great outdoors and race tracks, we're fearless explorers and thrillseekers, eager to create unforgettable stories.
🌅 MEANINGFUL CREATIONS: Our product is more than just a product – it's a testament to our dedication to making a MEANINGFUL impact. We pour our hearts into every detail, knowing that what we create has the power to reshape how businesses operate and manage their workforce.
Join us in a culture that's more than just a 9-to-5! Let's celebrate PEOPLE, foster INNOVATION, seek ADVENTURE,and craft MEANINGFUL, PIONEERING PRODUCTS together! 💪🔥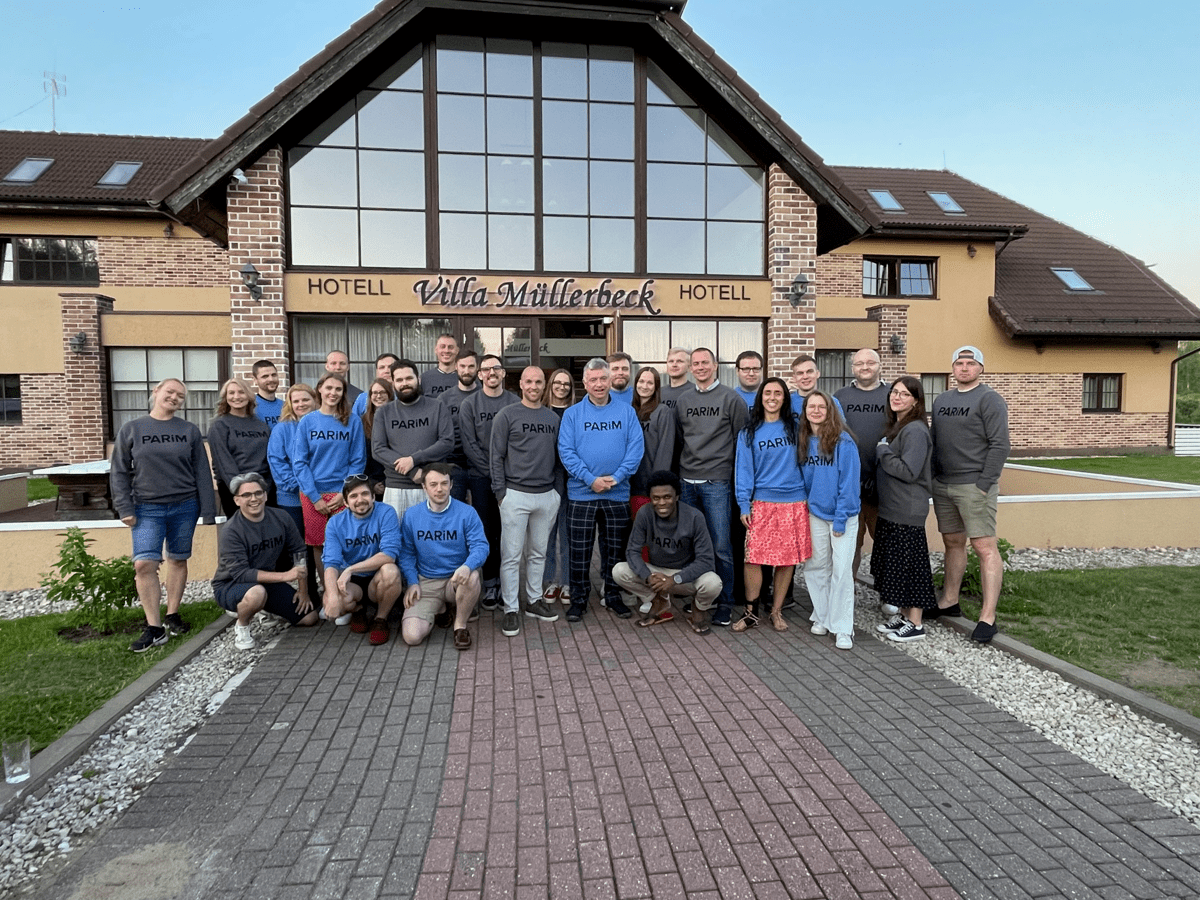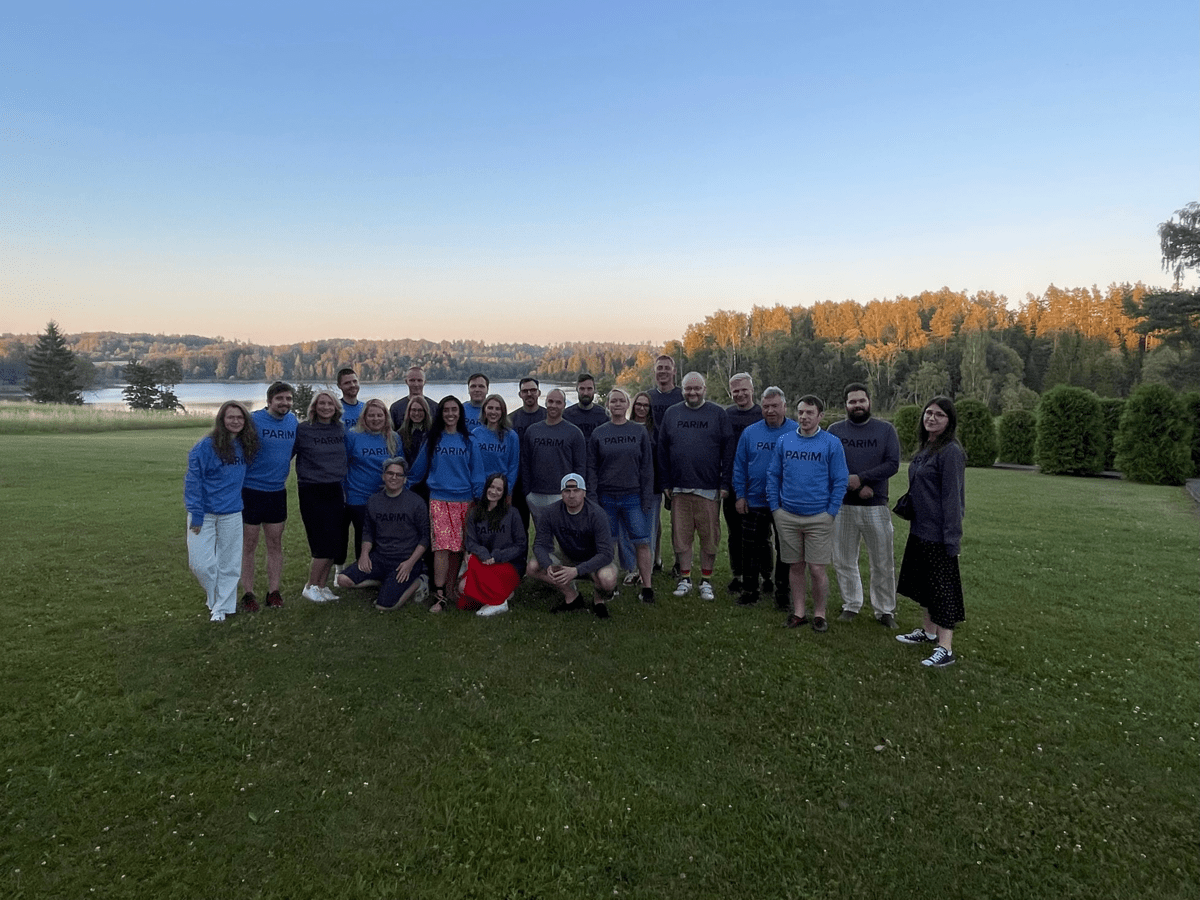 About PARiM Workforce Software
PARiM Software have put together a team with expertise in staff management and the latest technological advancements, and have created the leading workforce management solution for hourly workers used by more than 350,000+ professionals across the world.

Our strategy is based on the long-term outlook of technological progress and our commitment to offer the most reliable and secure service possible. Thanks to open communication with and insights from our clients, as well as our in-house knowledge we can provide relevant industry-specific solutions. Each and every button, option and process is fully driven by customer feedback, ideas and needs.
Already working at PARiM Workforce Software?
Let's recruit together and find your next colleague.